Need a weekend getaway? How about a resort that features limo rides about town, in-suite dining featuring char-grilled Filet Mignon lightly seasoned served with a place setting of fine, Irish linen; spa visits and deep tissue massages and "guest rooms outfitted with fresh pee pee pads for those who prefer to potty inside".
Oh, you thought this was a suggestion for you? No, this is a dog boarding kennel, er, I mean "pet resort" and if you have the means, it sounds like a fun place for your dog to vacation while you do the same.
If you are looking for dog kennel in Chapel Hill, then you can browse the web.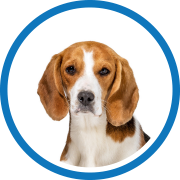 But for the rest of us, a simple, clean and comfortable facility where our dogs are safe and well-cared for will do just fine, but how do we know which boarding kennel is right for our beloved pooches?
The first place to start is to ask your veterinarian or other trusted animal care professional for a recommendation then do a little research and ask lots of questions.
The state of Ohio now conducts twice a year boarding kennel inspections so make sure that the kennel you choose has been issued a certificate by the state proving that the kennel meets mandated standards.
You may also want to inquire whether the kennel belongs to the American Boarding Kennel Association that requires members to adhere to a code of ethics. Also, check with the Better Business Bureau to find out whether there have been any complaints filed concerning the kennel you are considering.